Paris St Germain have dismissed rumours that the club are looking to appoint Jose Mourinho as their next manager.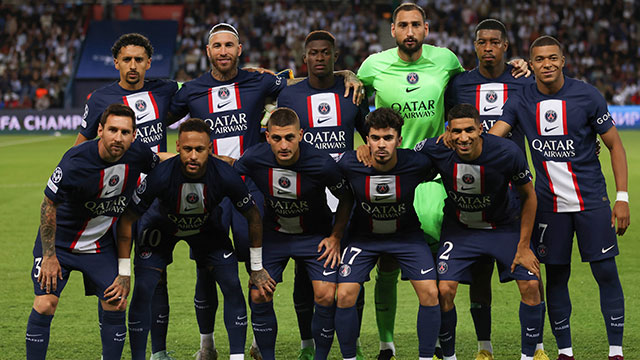 The Portuguese is free for appointment after leaving Chelsea a few months ago. He has a reputation as being one of the best managers in world. PSG are thought to be grown tired of manager Laurent Blanc's inability to make the club successful in Europe. Due to the vast amounts of money spent on players like Zlatan Ibrahimovic and Thiago Silva, it is
expected that PSG will dominate the French league
. The real test for the team comes in Europe where they have floundered under Blanc.
Blanc's stock was high when he had just beaten Chelsea in the last 16 of the tournament. However, PSG were unable to get past Manchester City in the quarter-finals. Even though they have already sealed the league title with several weeks left in the campaign, it is seen as a disappointment. Recent reports suggested that Mourinho was being prepared as the replacement for Blanc in the summer. Nasser Al-Khelaifi, though, insisted that Blanc has the support of the club so much so that PSG are even ready to offer him a new two-year contract.
Nasser Al-Khelaifi watched his club get the French cup under their belt with a win over Lille."The contract was extended for two years, he will stay with us next year. When we lose, we lose, it is a collective responsibility.Even down to 10 players my players want to win. Maybe the team that dealt better with the pressure won.We can still have a great season. I hope my players keep their concentration in the weeks to come," said the PSG chairman. The club can still win the treble this season as they are involved in the Trophee des Champions as well.