Antonio Conte's Tottenham Hotspur and Graham Potter's Chelsea are aware that Anthony Gordon is not close to signing a new contract with Frank Lampard's Everton, according to journalist Paul Brown. The well-known and well-respected journalist has told GiveMeSport that Tottenham and Chelsea are aware that Gordon is not close to putting pen to paper on a new deal. Brown has suggested that Tottenham and Chelsea could reignite their interest in the 21-year-old England Under-21 international winger, described as "a player who is very explosive" by former Everton manager Rafael Benitez in The Liverpool Echo in October 2021.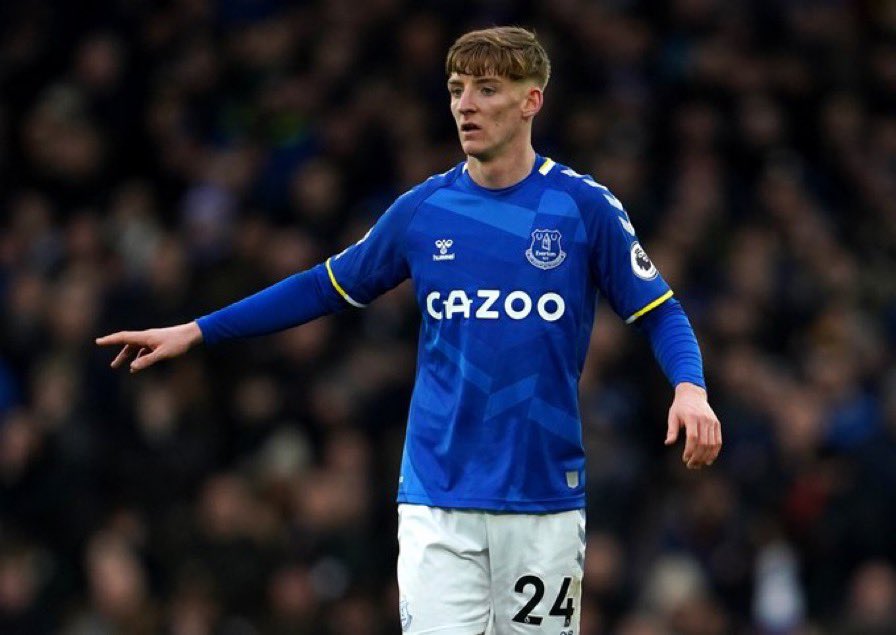 Sky Sports reported in August that Chelsea were keen on signing the 21-year-old winger in the summer transfer window and were prepared to pay £60 million for him. CBS Sports journalist Ben Jacobs reported on Twitter last month that Tottenham were keen on Gordon and were willing to pay £35 million for him. Brown told GiveMeSport that he thinks it is up to Everton to change the player's mind. Otherwise, they're going to be in the same situation they were with him come January.
He also added that it may be that the interest from those two clubs has waned a bit by then, and we'll have to see a out that. But, if he has a brilliant few months, you can guarantee that Spurs, Chelsea and possibly other teams will be sniffing around because they know from his advisors that Gordon is not about to sign a new long-term deal tomorrow with Everton.
Anthony Gordon has been doing well for Everton for a while now, and we are not surprised that Tottenham Hotspur and Chelsea are keen on him. The 21-year-old winger has scored two goals in seven Premier League appearances for the Toffees so far this season. Gordon made 25 starts and 10 substitute appearances in the Premier League for Everton last season. The English youngster scored four goals and gave two assists in those matches.