Emerson Palmieri, the defender for Chelsea has calmed down over his injury that he suffered while he was playing against Finland for Italy. He allayed that the injury that he suffered from was not at all serious and he will be able to manage the plays with it.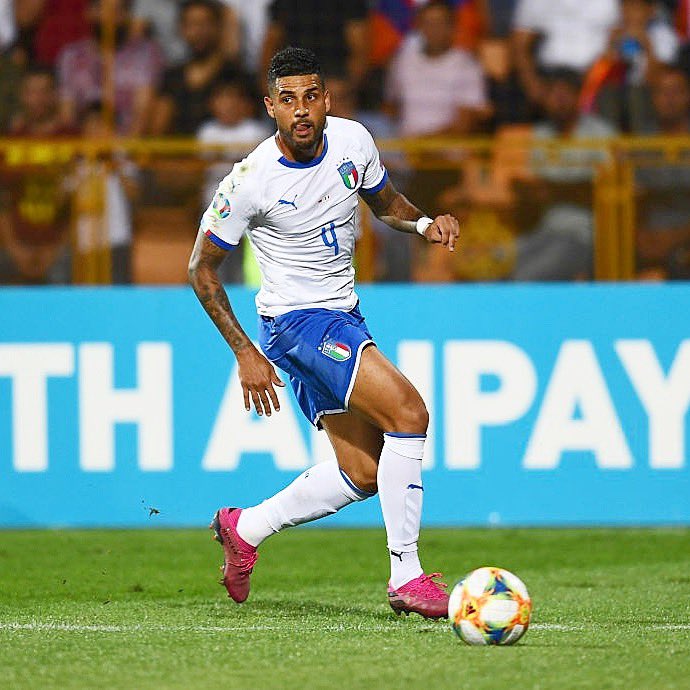 The beginning for the 25-year-old player has been good so far for the four Premier League matches that he has played for Chelsea this season. He has played well in the UEFA Super Cup as well. But he was withdrawn after eight minutes of play at the qualifier match for Euro 2020. Fans saw Emerson squeezing his hamstring as he was chasing Teemu Pukki, the defender for Norwich at the beginning of the match. But as soon as he received treatment for the injury, he easily subbed off.
Emerson has been one of the outstanding performers by far within the campaign of Chelsea. Fears were there that he will have to miss his next match against Wolves at the Premier League
. But he has clearly suggested that the injury is a minor one and he will not have to be in the sidelines for a long time. He has sent his heartiest congratulations to Italy as
they have secured the
win with 2-1 as he was absent for the match.
Roberto Mancini is the boss for the Italian team. He assured that Emerson went off because of some precautionary measures. After the game, he said, nothing serious has happened to him, but he stopped playing to prevent the injury getting worse. Although it has been declared that the injury is not that serious, Frank Lampard who is the boss for Chelsea will eagerly assess Emerson Palmieri before he faces the Wolves in the upcoming match. If the Italian is not available for some reason, then Marcos Alonso will be replacing him.